Hole in the Wall
July 2010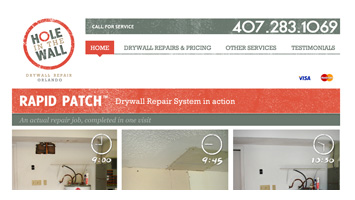 Bill Dement dreamed of starting a drywall repair company that was a cut above the rest. He wanted a website and branding that could become a household commodity, and I did my best to try to recreate what he envisioned. Per request, the site is built in Wordpress and is relatively easy to update.
---
Virtual Villas
November 2009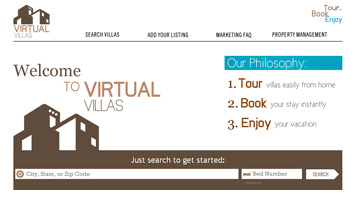 Danny Barto wanted to reach beyond his career as a realtor and start up a vacation rental company. I came up with a website that flaunted 360° virtual tours as well as an ingenuitive search mechanism that returns the nearest homes to any address, rather than limit by city or zip code. Plus, he can manage the homes himself with a custom backend framework.
---
Florida Lifestyle
May 2011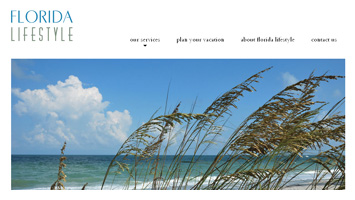 Garry Macrae owned a transportation company that targeted vacationers to the Orlando area. I provided the platform that not only increased exposure but also showcased the business in an attractive, concise format.
---
Fathom Dive Hookahs
2009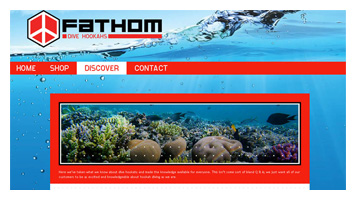 Adam Baker had been building dive hookahs (SNUBA, to some) in his shop for a while, and needed an online store to expand his business. I set him up with a logo, branding, and a custom webstore that could easily be managed from the backend.
---
In addition to the above showcases, I've also worked on dozens of other projects both individually and under the direction of KMDG, often dealing with PHP / MySQL applications and Wordpress, ExpressionEngine, and other content management systems.